We recognize that all our patients are unique and deserve to receive dental care that reflects their individual needs. Our experienced and talented dental team is committed to working with you and your family to create a comfortable, stress-free, and rewarding dental experience every time you visit our practice.
We are pleased to welcome you and your family, and we look forward to working with you.
---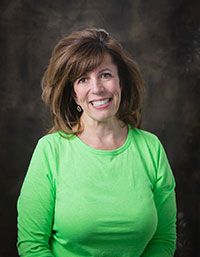 Amy
Office Manager
I love working in dentistry. The building of relationships with our patients and their families, the happy smiles, and the confidence that our patients gain from improving their health make dentistry a truly wonderful profession! I am also fortunate to be part of such a great practice. I enjoy working with Dr. Ungerleider because he is genuine and sincere, and works hard to make sure our patients feel good.
I am originally from Connecticut, and have worked in dentistry since 1985. When I am away from the practice, I enjoy spending time with my two daughters, Lexi and Madison, and my fun-loving, handsome fiancé, John. I also enjoy cooking, entertaining, swimming, and gardening.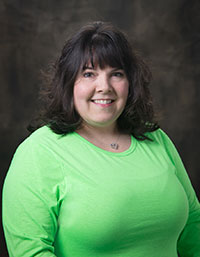 Carrie Ann
Scheduling Coordinator
In dentistry, there's always something new and exciting to smile about, and at Granby Dental Center that's what we do: make people smile! I enjoy working in the dental field and have been doing so since 2001. Working with Dr. Ungerleider is such a pleasure. He is truly an artist, and every single one of our patients looks great after treatment. The entire team here is dedicated to making our patients feel like family. We want you to enjoy your dental treatments, and we always look forward to seeing you at your office visits.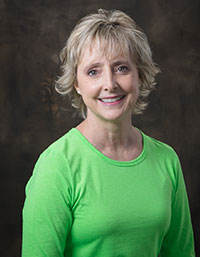 Patty
Dental Hygienist
I have been blessed to work in the dental field since 1978 and with Dr. Ungerleider since 2002. I enjoy working at The Granby Dental Center and being part of the Granby community. Our doctors are dedicated to providing leading-edge dentistry and they are such caring dentists who always make patients feel welcome. I love meeting new patients and helping them restore their dental health to have beautiful smiles and healthy gums.
Outside of the practice, I enjoy running, hiking, gardening, and reading. I also love spending time with my husband Tom, and our daughter Rachel.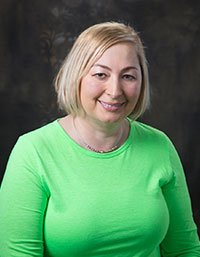 Teuta
Dental Assistant
I enjoy working for a dental practice that is always current with the latest technology. I have been working in dentistry since 1994, and have worked with the Granby Dental Center since 2001. Dr. Ungerleider is an amazing dentist to work with, and he shows a keen attention to detail. I love helping our patients and being able to utilize new dental technology to help them achieve the beautiful, healthy smiles they deserve.
In my free time away from the practice, I enjoy spending time with my husband Shkelzen, and our two sons Leon and Leke. I also enjoy reading, gardening, and volunteering with various church activities.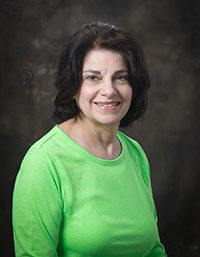 Joyce
Dental Assistant
I've been working in the dental field since 1966, and my favorite thing about dentistry is still the patient! I have had the opportunity to meet so many interesting people over the years. Each day I still look forward to seeing the happy smiles on my patients' faces when they visit our practice. Working with The Granby Dental Center and their team is great. Everybody is focused on providing the highest quality of care for our patients and using the newest technology. This is a great place to be!
Outside of the practice, I enjoy spending time with my family — my husband Donald, and my two sons, Michael and Donald. I also like traveling, antiquing, cooking, and gardening.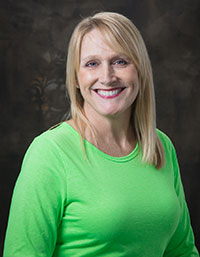 Heidi
Certified Dental Assistant
I began my career in dentistry in 1989 and The Granby Dental Center in 2013. Our practice is a very high-tech, modern dental practice where education is key, and the opportunity to grow is always available.
I enjoy attending regular CE courses to keep my knowledge of dentistry current, as well as keep my skills sharp. My goal is to help our patients feel comfortable and at ease while they are here.
I live in Granby with my family and our cat. I enjoy spending free time with my son and our friends. I also enjoy reading, running, and practicing yoga.